Today, as the Northeast is working towards plans of repair and drying out in the wake of Superstorm Sandy, we are blessed with a wonderful Fall day here in the Ouachita Mountains. I am praying for the safety of my friends in those areas.
A few words about "waterfront" where it concerns condominiums in your internet searches. Condominiums hold property in common with all the home owners... that is, everyone owns parts of the condo complex together. Most often, when the complex is situated by a body of water, that part on the waterfront is owned in common with all your neighbors.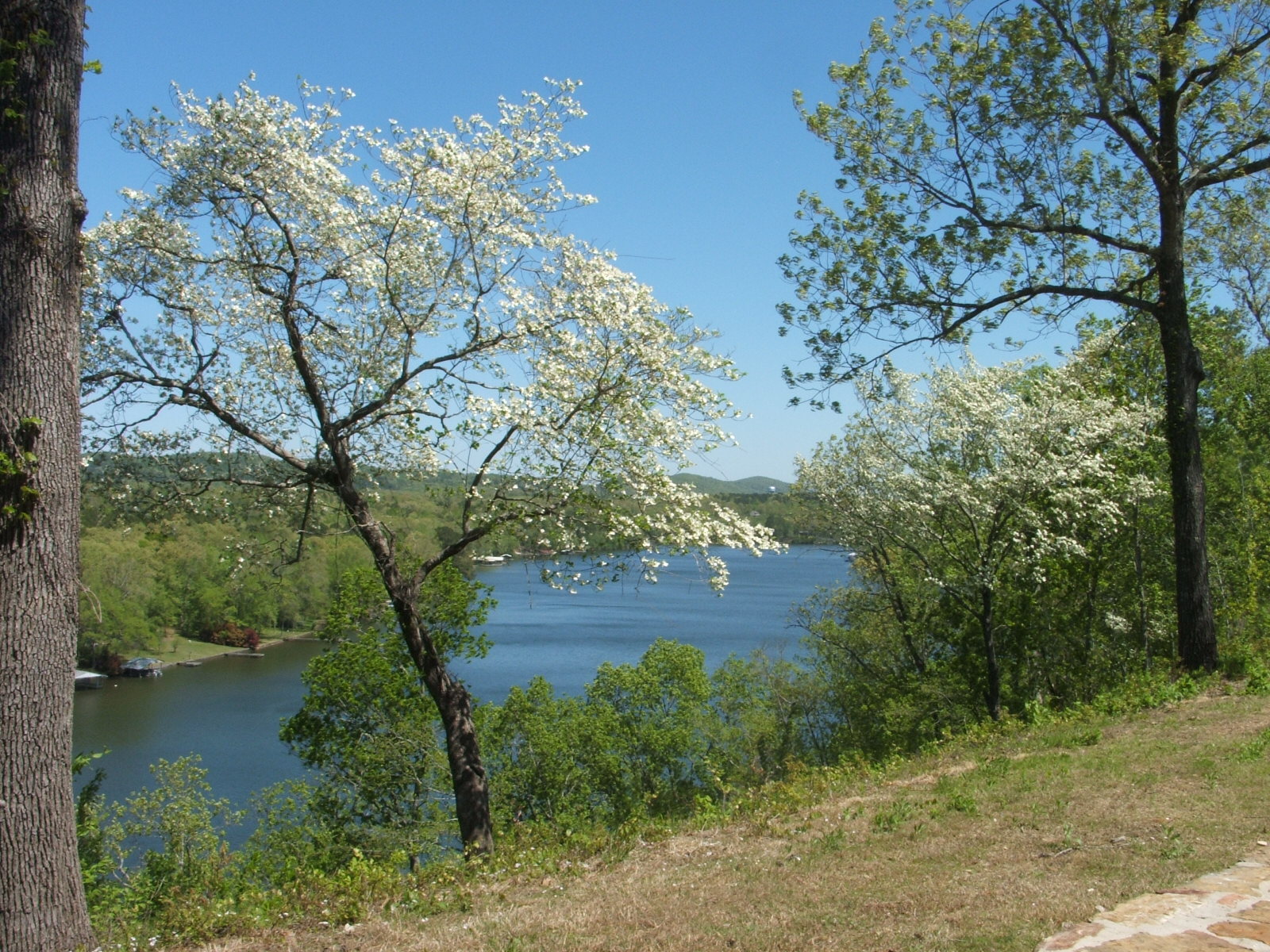 For instance, in the photo to the left
<=======
This condo sits high atop a ridge overlooking beautiful, historic Lake Catherine, near Hot Springs Arkansas.
Can you get to the water from the front porch? Maybe if you had repelling gear... but it is waterfront nonetheless because the common property extends to the waterfront.
Also, if there were buildings in the complex located behind this building, and you could but see a small piece of the lake because THIS building is in the way, THOSE condos can be called "waterfront" condos as well.
There is a tip for you while you are searching on your own...
Look at the photos...all of them for the property. Most agents will showcase the view if it is truly a waterfront condo. If the view looks like it is a semi-public gathering place, there's a fair chance that it IS a semi-public gathering place, i.e. common property. If the view looks like it is from the unit's deck or porch... there's a good chance that that is the actual view of Lake Hamilton or Lake Catherine from the condo.
House hunting is always full of trade offs... another for instance is that in many condo complexes I have seen on Lake Hamilton, a desirable "walk in level" unit that has a porch "just steps from the water" actually does... but the view from that unit is a close up view of the boat docks, and the better view (in my opinion) is the next level that looks out over the boats and slips. Still, as we age, those steps can become a literal pain in the , uh...hip. Always a trade off ;). It's not easy looking for a home or condo, is it? That is why you should be using a Realtor® (sorry, couldn't resist getting in that "plug")
Wishing you the best today as always.