Personal and professional info... There is a "Cliff's Notes" (top) version and a "wordy" version (bottom). Additionally, further down the page, "How to work with an agent you find online. If the process of buying or selling is important to you, you might consider reading the entire thing....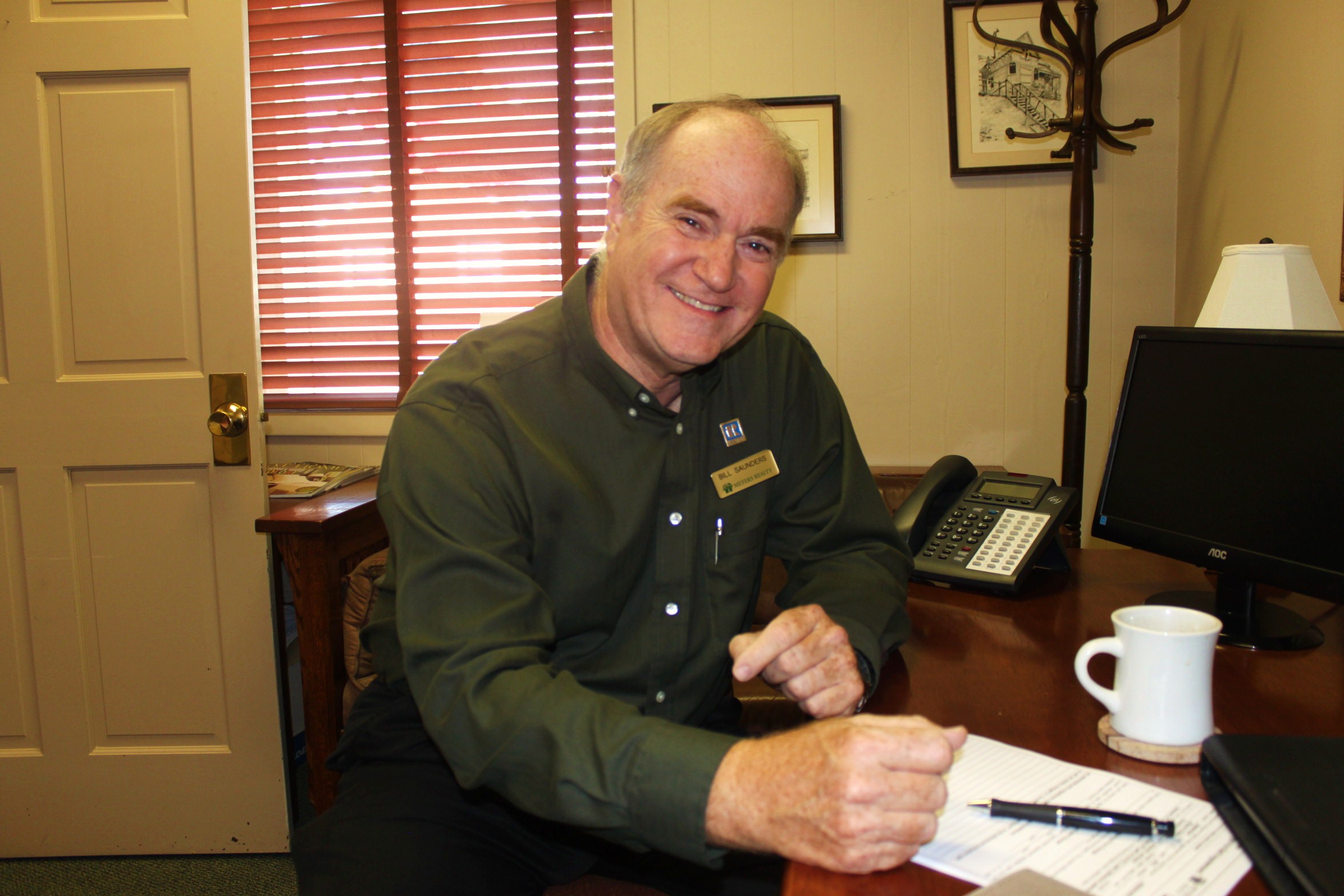 Here is the "Cliff's Notes" version:
My client-centered point of view puts YOU in the driver seat on one of the most important decisions you are going to make. My goals are YOUR goals. This is still a challenging market, even with signs of recovery. With the experience and resources that I have, I am the person you need in your corner who can tackle this challenge.
Call or text me to discuss your situation. No obligation is ever expected.
You will find me in the middle of the pack in the Hot Springs Board of Realtors®. That is by design... I retired from a 28 year career in Hospitality and State Park management (Extreme customer/guest relations) and I worked 65-70+ hours a week. One of the reasons top producing agents put in those hours is a great deal of time 1) dealing with a LARGE clientele, and spending a large amount of time advertising themselves to obtain that large clientele base. I simply deal with fewer clients. This affords me the time to offer YOU a concentrated effort. Look through the testimonials here and around the web for me. Some are older, but I assure you that my work ethic, and attention to detail, plus my CLIENT oriented point of view have not changed over these 10 years.
I look forward to hearing from you soon!
Now, on to the more WORDY version...
I have lived in the Hot Springs area for over 30 years now. I absolutely love this city and the surrounding area (and you should, too). My wife of over 40 years is a Hot Springs native and it has been a pleasure to watch my 2 sons grow and mature here, and am currently watching 4 grandchildren grow.
I have served on the Board of Directors and several committees of the Hot Springs Board of Realtors®, as well as a Commissioner on the Hot Springs/Garland County Beautification Commission. Previously, I was involved in Garland County Youth Soccer and served on the Board of the Diamond Lakes Regional Tourism Association. I loved my Tourism/Hospitality/Property Management career, and for 28 years served the State of Arkansas in a Park Management role (Cabins, Lodge, restaurant,campgrounds,marina, education, law enforcement, on and on). I bring a wealth of experience to the table, along with strong ethics, and intense customer services. I never,ever pressure anyone, period. I don't use "sales tactics", I will not create a false "sense of urgency" (but yes, when you find the right home, DO think strongly about buying it quickly, because there are many people looking, and chances are if you like it, someone else with good taste will like it as well). I believe that the only view a real estate agent should have is the viewpoint of the client.
I currently "hang my shingle" with Meyers Realty, the longest continuously operated real estate firm in the city. Meyers has been serving the Hot Springs area's real estate needs since 1961, and although some firms might have "been founded" earlier, they have changed, been sold, closed and re-opened, etc. Meyers has always been there. We are not the largest agency in town, but you will find over 200 years of experience under the roof. Chances are, if a situation or real estate hurdle has come up, it has been handled at Meyers. We operate under a team atmosphere when challenges arrive and help each other overcome those challenges.
Bill Saunders... Hot Springs Real Estate the no pressure way... www.BillSellsHotSprings.com
How to work with me, or any agent you find online...
There are so many agents online to choose from. Please keep in mind that there are thousands of consumers looking also, and many of those consumers are asking for info from those potential agents. Most of
them click a "request more info" button and an automatic email is fired away, like a missle. The agents (sometimes numerous agents selected automatically by the site, plus how much advertising $$$ the agent has spent with that site) receive that auto email. Then there is the race to answer. I used to spend a good deal of time on these auto-inquiries, just to "show 'em my stuff", but I have learned to ask the question..."Can you define"More Information"? Many people cannot, or just do not want to be bothered.
We live in the information age, where useless volumes of data are transmitted everywhere, every nanosecond. Real estate is specific. Please don't get me wrong...I love working with people, and I try to treat people better than the way I would like to be treated...honestly, fairly, with no sales tactics. SO....., if I respond to your inquiry, please provide ME with "more information"... such as your time frame for the move, your budgetary goals (I don't care what your income and personal stuff is... that's between you and a lender) because price seems to be the ONE defining entity (and it should be)... have you met with a lender yet? (you need to). This is some of the info I need to know to begin spending MY time(and YOURS) trying to HELP YOU. You see, I'm kind of busy with people that are actually looking AT houses, as in feet on the ground, opening doors, walking through, etc. If you are not going to answer my reply (and I take time out to reply quickly)... well... guess who is going to get the lion's share of time today?(someone else) So, if you don't mind, respond. It doesn't take that long... I'll do my best for you when you do.
Just Looking?? NO problem...
Not buying this minute??? That's fine!! I sure don't mean that I only work with folks that are feet on the ground and buying in a a couple of days or a month. I can do several things to help you, and I will. There are many people that I set up "client connect" sites for (read elsewhere (or contact me) about them) which is a good way to keep informed on our market while you are gathering data. Then (and ONLY then), when the time is right for you, we shift gears into a more active and pro-active stance. Just let me know... I think you will like the way I treat you.

Professional:
I am a licensed Real Estate Agent and a Realtor®. The two are not the same thing. Realtors® are real estate agents who have taken their practice and ethics to the next level. I have added to my knowledge, tools and resources for clients by obtaining the coursework.
I specialize in representing my clients in the purchase and sale of single-family residences and income property within the greater Hot Springs area. I truly love this area and pride myself on my knowledge and research of current transactions. I have over 25 years experience in the property management/hospitality industry and due to this experience, I am a customer / client driven Realtor® dedicated to achieving results for clients FIRST and providing exceptional service. If you are in the market to buy or sell a home, I will put my 35+years of real estate, customer service, and property management expertise to work for you!
BUYERS: Again, " I never pressure anyone, period. I don't use sales tactics, don't create a false "sense of urgency" (yes, when you find the right home, DO think strongly about buying it, because there are many people looking, and chances are if you like it, someone else with good taste will like it as well)." I have seen people hunting for a home for sale in Hot Springs... they find "the one", but there are more to see, so "let's see 'em all". I don't mind showing you numerous properties that fit your needs, but remember... there are many other people looking (there are over 300 members on our board, and they have clients also). Houses are pretty much "one of a kind". and as of November 1,2015, there are about 1,135 homes on MLS® here). You can't "hide" a house behind other homes for sale in Hot Springs, like you can the last sweater on the shelf at Dillard's... LOL. I have had 4 clients miss out on what probably was the RIGHT home for them in the past 2 years... sure, we found them a home, eventually... but it wasn't "THAT" home. Just a point. Remember that when you become a client, I am on YOUR side in this search for YOUR next home....
SELLERS: Even with signs of recovery, it is still a challenging market. Every home is unique and every seller has a unique situation. I have had listings sell in one day, one week, one month and one year... keys are analysis, availability, imagery, marketability. Of course, having an agent that shoots straight is an asset as well. Listening to that agent is a great asset ;).
Please take a little time to go to the testimonial pages honest, they are from clients and not from my Aunt, Uncle and cousins ;).

Bill Saunders, Realtor®, " Hot Springs Real Estate with NO pressure".
Call or text:(501) 318-9611
Certifications and Recognitions
Currently have aquired 3 designations in the past (passing all coursework required for these)
Accredited Buyer's Representative®, GREEN®, and Sellers Representative Specialist. HOWEVER, I have opted to not pay the several hundred dollars annually to keep these letters behind my name. I prefer to keep abreast of the current market and hone my skillset independently, so I have no letters behind my name.
I was awarded the "Hot Springs Diamond Award" for my service to the region during my property management/park management career.
I have served as a Director on the Hot Springs Board of Realtors®.
Formerly a Commissioner on the Hot Springs/Garland County Beautification Commission (real estate demands got too high to keep the post)
Silver Level Award of Excellence 2012, Arkansas Realtors® Association (qualied this past year with over a million in sales, but not enough transactions... sold more expensive homes, but less of them...LOL).
REALTOR® Designations

Accredited Buyer's Representative

Sellers Representative Specialist
GREEN (I went through the coursework, passed the test, but have let this lapse... I became a Commissioner on the Hot Springs/Garland County Beautification Commission... so I thought that actually BEING and encouraging "green" was more important than "selling" green :). I do keep up with energy efficient construction, which is a plus for you...