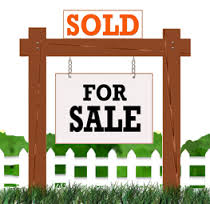 Again, More data for you to Digest, but this is rather important stuff. This will be data from the Hot Springs Board of Realtors® multiple listing service, so it is accurate...unlike "scraped" data on big-box websites.
The dataset will include all active listings (including contingent listings that are under contract) located in Garland County, Arkansas that are NOT condos, not Manufactured Homes, and not Lakefront. It will cover all sizes, all number of bedrooms, all school districts within the county surrounding Hot Springs. NEXT, we will look and see the prices of the SOLD listings in those categories in the last year.
Active Listings:There are 535 current active listings today, ranging from $22,000 to $2.95M. The average price of residential single family home is: $208,825 while the median home price is $158,995. This is the ASKING price.
Looking at the previous year, 789 homes were sold. Prices ranged from $5,000 to $635,000. The average SOLD price of a home was $141,545 with the median value being $125,000. Average days on market was 143. The average home sold for approximately 95% of asking price. Keep in mind these are very general averages, which include everything. Your needs will vary, so if you have true needs, I offer you my assistance and would love to have your business.