"The Lakefront Market is heating up!!" Well, duh... Spring is here, the lakes are both up from the winter drawdowns, the horses are back in town running... there are a lot of reasons to come, to see, and buy Hot Springs real estate :) (Especially if you can dig down and buy Lakefront Housing) So I decided to run a check on the general Lakefront housing sales that have occurred in the last 365 days, and compare them to the previous 365 days (2017-2018).
And indeed there does seem to be some improvement, if you look at the average of averages of averages...
Oh...here is a picture of a lakefront home for those of us that have to have a photo: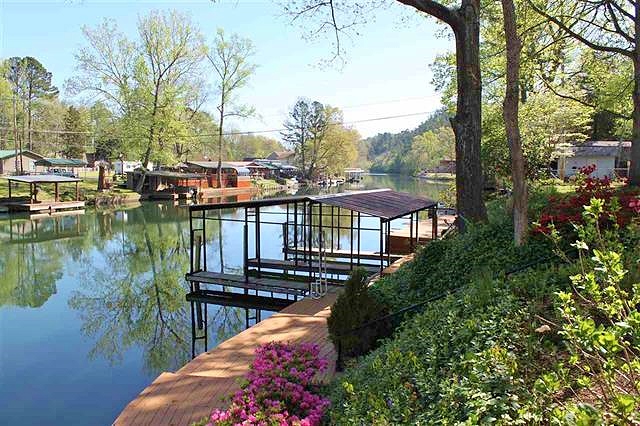 Well, its not the home, its the dock as you can see, but it's picture... pretty spot, huh?
Now that we have a picture, we can move on I guess... all the blog gurus say keep pictures in the blog so I guess I better do that, but I'm guessing you want the data, so here goes... in a minute.
If you have read much on my blog, you know how much I like to grouse about averages and headlines and how they can sway you. Please imagine what YOU could do with headlines using this data ...
Looking at the closest 365 day period, 3/24/2018-today (3/24/2019) here is the lakefront home sales data in our Hot Springs Board of Realtors® M.L.S.®. (fanfare, please...)
Lake Catherine (MY personal favorite): WAIT!!!! Do we need another photo??? maybe later on...
2018-2019:
23 sales (It's a smaller lake with no city in the middle of it)
Average DOM (Days on Mkt): 130
Avg SOLD price (Not avg. "asking") $284,765
Avg MEDIAN sold price: $$250,000 (indicating that more houses sold below the "average")
Range of sold prices: $525,000- $116,900
Homes sold on average for 95% of asking price
Lake Catherine 2017-2018 (same 365 day range based on March 24)
13 sales
Average DOM 157
Avg. SOLD price: 262,092
Avg. Median price:$235,000
Range of sold prices: $656,000- $130,000
Homes sold on average for 93% of asking price
Now for some Lake Catherine "HEADLINES":
LAKE CATHERINE LAKEFRONT SALES INCREASE BY ALMOST 77% OVER LAST YEAR!!!
" " " HOME SALES PRICES SOAR BY 35% " " " !!!
Hey, don't get me wrong, those are good gains, but with the smaller sample size, the improvement in % seems larger.
Maybe Lake Catherine's time has come to be rediscovered in the Hot Springs area market...after all, it WAS here first.
On to Lake Hamilton, but first, a PHOTO!!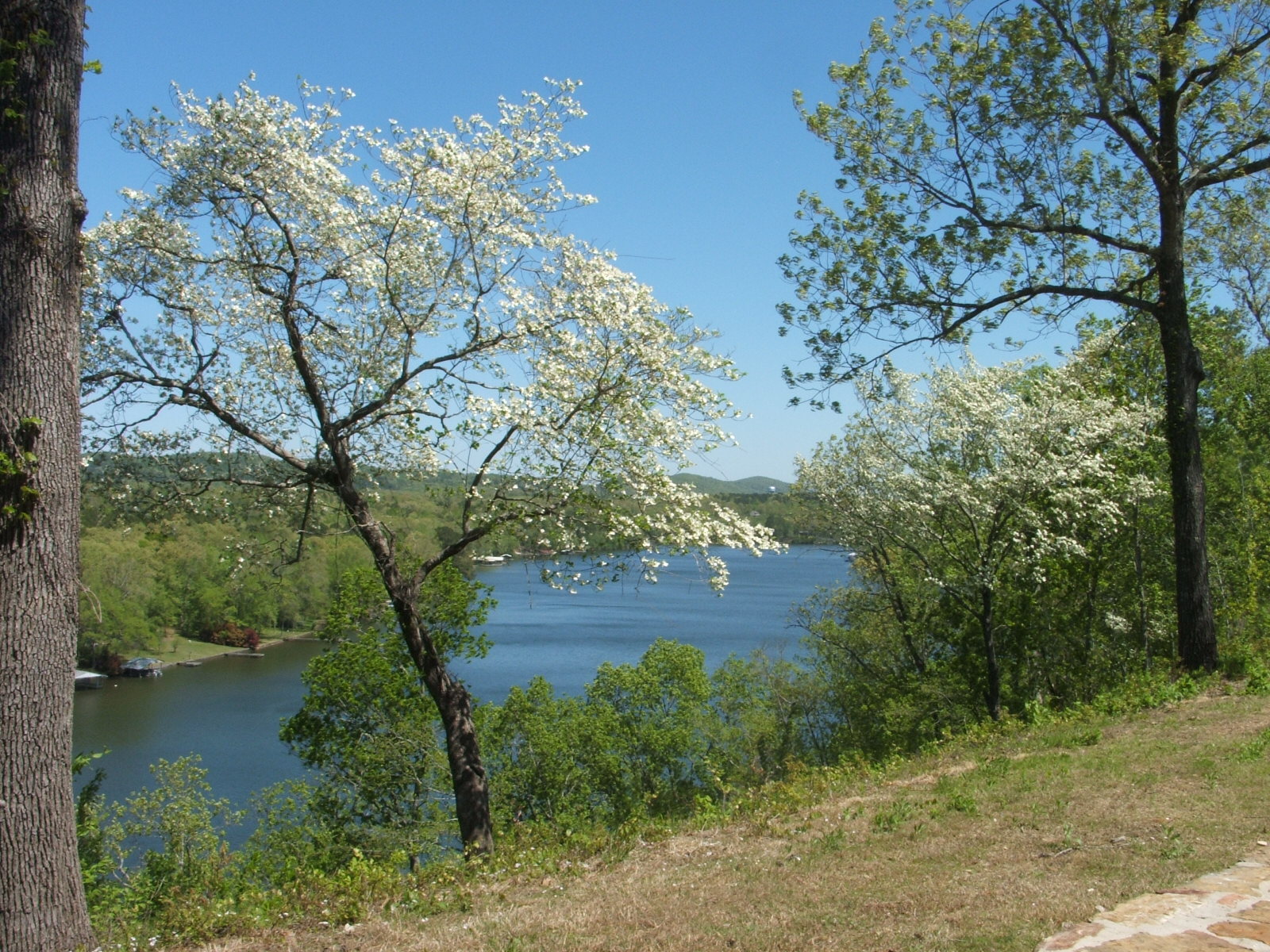 And it is a Spring photo from some condos high above Lake Catherine... I forgot to tell ya, no Condo stats for sales are included in the data, only HOMES (both stick and Manufactured) Lakefront Condo sales are very misleading (see other blog posts)
Lake Hamilton comparison:
3/24/2018- 3/24/2019
176 lakefront sales
Average DOM:158
Avg. Sold Price: $450,914
Avg, Med Price: $400,000
Range sold: $2,268,888 - $100,000
Sold % of asking price: 94.5%
3/24/2017 - 3/24/2018
153 sales
Avg. DOM: 178
Avg sold price: $441,118
Avg. Med. Price: $378,000 (A larger gap than before)
Range sold: $3,500,000 - $52,000
Sold% of asking price: 93.4%
So, some fun headlines can be anything...
Lake Catherine Lakefront unit home sales increases outdistance Lake Hamilton sales 77% to 15%!!!
(Make sure you see what I did there, ok? Its still the truth, it just directs you away from the larger data)

JUST IN...Last year, Lake Hamilton Lakefront homes that sold have a longer DOM than Lake Catherine!!!
(The headline tells the truth about the small data, but DOM, TRUE DOM is much more complex to calculate)
The data in the post is accurate from our local MLS®, but even IT is a bit less than completely accurate, there are some sales by for sale by owners that are not reported, there are probably a few auctions (not reported) and there are some sales by agents outside our area, so their sales will not be reported. But it is a very good set of data. Now...those headlines???? Maybe true based on available data, but not a very accurate BIG picture. Again...headlines can be leading, can't they??? That's what they are supposed to do!!
Call me I'll cut through the fog for you, whether buying or selling. 501-318-9611. I'd like to help.