Good grief, it has been a while... let's begin. We are going to report on Homes currently listed as ACTIVE in the Hot Springs Board of REALTORS® Multiple Listing Service® as of TODAY, June 22, 2019 that are located in Garland County wide
Oh wait...here's a picture: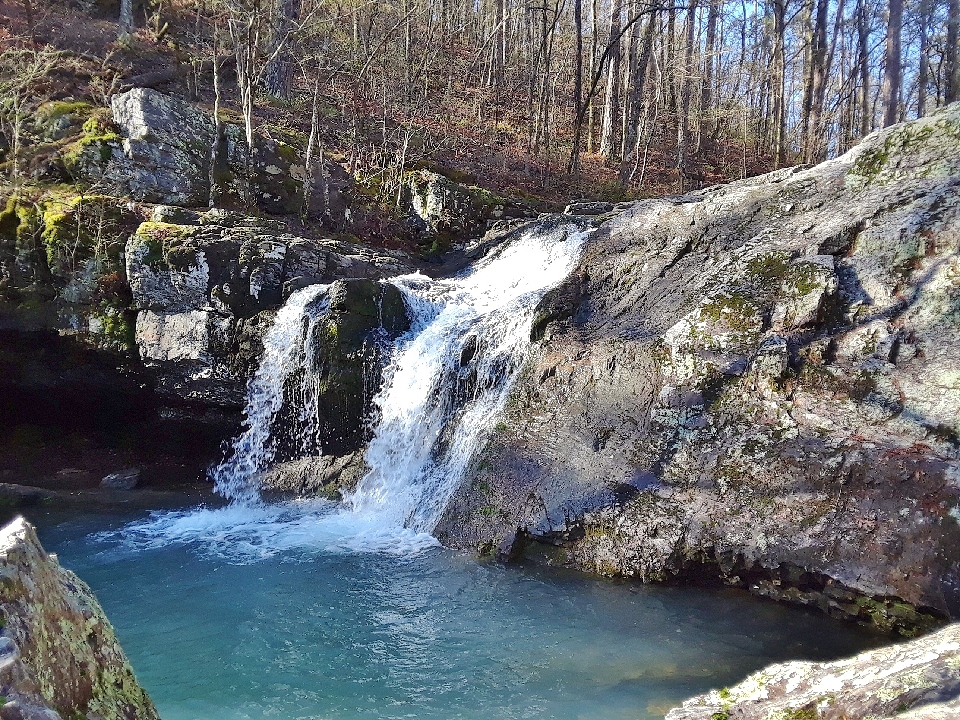 It's a waterfall at Lake Catherine State Park, just about 10 miles from Hot Springs, so it counts at a perk to living here :). You should live here, if you don't already.
OK, back to the stuffy statistical report that will give you data...data that although you will look at it, won't really mean anything to you, but it is data, so we MUST HAVE IT!!! Data's ok, but you need context, and something to compare to (so look into other blog posts for different times...there are a lot of market reports here)
So, TODAY... we are looking at stick built homes, both lakefront and non-lake...(no condos) listed as ACTIVE by area Realtors®.
Right now, at 8:52am CDT there are 588 homes for sale in Hot Springs. (It went up by one a couple of minutes ago). The AVERAGE listing price today in this broad category is $355,673 with a median price of $ 249,900 (meaning there are more homes less expensive than the average. There are around 100 of THESE homes under a contingent contract at varying stages and varying contingencies (but still active) so let us remove those active/contingent listings, and just view the ones that are NOT contingent.
By the way, I try to make certain that homes under a contingent contract do NOT appear in my search engines here. I don't think that the BIG sites make that distinction for you :).
NOW... we have 489 listings (although some agents will not change the "active" to "active/contingent" which is somewhat upsetting to me) and the average listing price is $376,715 with a median price of $269,900. Please note that the MARKET did not change...only the way we looked at the data (there is a lesson for you here). It's nice to compare apples to apples, but chances are that you will always be looking at honeycrisp, delicious, fuji, gala, and ozark in the same bushel...it is just the way it is.
To break it down a tad...
Average listing info on lakefront homes : 134 listings...avg $$ is 674,407...med $$ is $479,325
Listing info on NON lake homes: 355 listings...avg$$ is $264,346...med $$ is $215,000
At this data point, based on sales from the preceding 365 days (non-lakefront), we have an absorption rate of 4.19 months, meaning that if no listings were added and none were withdrawn or expired, there is in theory a little more than 4 months of inventory.
On the lakefront front, there is in theory about an 8 month supply.
Enough statistical confusion for today!! Our non lakefront market inventory absorption is leaning a bit toward the sellers, but not drastically, while the lakefront market is leaning toward buyers...but not drastically. Keep in mind that these are ALL based on AVERAGES. Your situation is not average, it is unique, so sadly...most of the statistics are not really going to apply. Get with a Realtor®. They can custom fit statistics more towards you and what your goal are going to be.
Stay cooool.