Good Morning, again. Time for another installment on the never ending data stream of reporting the active listing info for Hot Springs Homes for sale. Oh... for those of you that need graphics to keep your interest level... here ya go!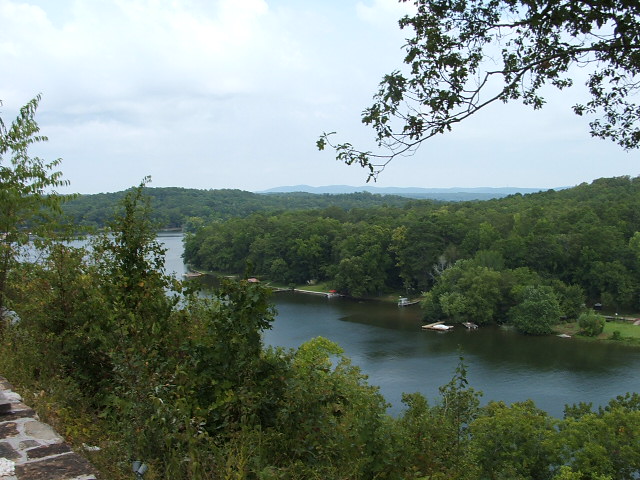 This is a view from some condos on a ridge top overlooking Lake Catherine. Nice view, huh?
OK, on to the active listing price data report. Once again, this is concerning residential single family homes (meaning non condo, non manufactured, non lakefront) that are currently actively for sale on our market. It will include homes that are not yet closed, but have an accepted offer on them because they should be part of this data as well. These are homes for sale in Garland County, Arkansas today...this moment, not last week, last month, or last quarter.
Currently, as of approx. 11 am, there are 550 listed homes for sale here. They range in asking price from $19,000 to $1.9M with an average price in this range of $214,072 and a median asking price of $169,000 which indicates that there are more homes below the average than above it.
For the sake of messing around with data and trying to make this actually apply to more of an average person, we will play with an average of the average and median prices...we get $191,536. So if we look at the homes between $165K and $195K we will find that there are 67 current active listings. If we look at a $20,000 spread each way for our median priced home, ($149K-$189K) has 98 listings in this price range. Looking in a $20K spread from the average asking price ($194K-$234K) there are 59 listings.
Being that house hunting is not a "virtual thing", it pays to give someone in the business a call. If you haven't found "someone", I'd like to be your "someone". Give me a call or text at 501-318-9611. If I don't answer, please leave me a message because sometimes, our reception is spotty, and a "missed call" will not show up. I will contact you back. This way the stats will apply to what YOU are wanting.
Enjoy Sunday!!