Avoid These Common Mistakes When Selling Your Home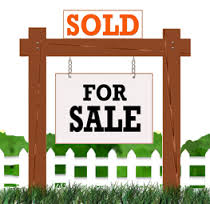 Here are several very common mistakes people make when selling their property.
The Home Is Priced Too High for the Market
Not all markets are what you see on the news. This website is about Hot Springs, Arkansas, so what you see in California, or Denver, or other markers does NOT apply. Real Estate is LOCAL. Over pricing will certainly turn buyers off, and you may have to make several contingencies or offer incentives in order to get buyers even interested in making an offer. While you may feel your home is special (and everyone's IS), asking more than the fair market value will usually get you nowhere fast.
Your Home Is In Less Than Good Condition
While your home in its current condition may work for you and your family (Mine does...but it is cluttered, dated, and although in good repair, sure could use some sprucing up!!), if there are obvious repairs that need to be made, or it is terribly outdated, fixing these problems will not only make it easier to market your home, but will also possibly increase its value. In most cases, if you keep your head, this increase might be greater than the money you put into making the changes. Worst case scenario, it might not result in a much larger sales price (or any increase), but it might just result in a SALE, rather than a SIT.
Your Home Is Being Marketed Incorrectly
When selling your home, there are no guarantees that the ultimate buyer will simply walk through the front door. In many cases you may have to bring your home to the buyer. Effective marketing will help ensure that your property receives excellent exposure to attract a ready, willing, and able buyer in the shortest period of time. Do more than place a sign in the yard and pray. Good, ACCURATE photography is important (in my opinion, super wide angle shots look wonderful, but distort the space enough to anger some buyers). Internet exposure is key...but appropriate internet exposure. Having a Realtor® that knows other area Realtors® is a key. There are details to this elsewhere in the blog and on the site, so poke around :)
By adhering to the advice in these simple tips, you can avoid some of the biggest mistakes homeowners make when selling their homes, and the process will be smoother and more profitable in the long run.