Statistical things: Average Asking Price, Absorption Rate, CMA, Online Auto Valuation tools, etc......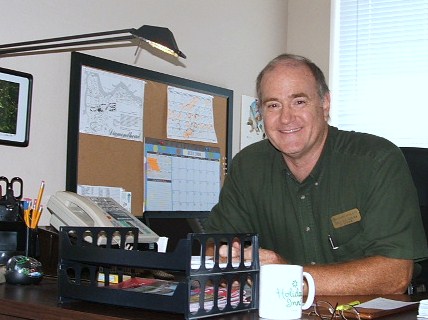 I like to compare the current onslaught of real estate facts and figures to baseball stats. The fact is that much of the hoopla that you read either in print or online does NOT apply to your situation. Our market is not the same as the national average, even OUR "average" market stats probably do not apply to your situation. Real Estate is a local thing, and in most cases, hyper local, right down to the neighborhood within the larger market.
Here is an example of how "average" prices vary within our own MLS®:
(Don't worry that it is from September 2018... that's not the point of the execise)
Sept. 18, 2018: The average asking price for a stick-built home in Garland County is $341,313.00. This is based on Active, non-contingent listings listed for sale in the Hot Springs Board of Realtors® Multiple Listing Service®. But wait... there's more.
The average Lakefront home is listed for $632,010.
The average Non lakefront home is listed for $241,543.
The average non lakefront, 3 bedroom, 2 bath home is $202,860.
If you change the square footage to a range of 1700-2000, the average asking price is $190,431.
Get my point? You need customized data. It's an important decision. Agree with me???
If you do, give me a call, text or email and I'll be glad to go over pertinent figures with you.
501-318-9611,
realtorbillsaunders@gmail.com.
The Absorption Rate... huh??? What's that???
No, it's not about your brand of paper towels...It's a statistical calculation that give you a rough idea of how the market is performing. Basically, you take the homes in a certain criteria that are currently active, and compare those homes to the same criteria in homes that have sold/closed recently. It gives you an idea of how long the current inventory will last. Naturally, there are variables that we have no control over, namely quality, condition, pricing, etc., but it is a rough estimate for the health of the market.
An example: September 18,2018: There are 405 Residential Single family homes on the market (stick built, non-lakefront, Garland County). In the last 12 months 973 homes sold/closed. In theory (theory, remember) the absorption rate is just shy of 5 months. In theory, we have a 5 month inventory if nothing happens. (of course, things happen). Keep in mind, this five month figure is like the "average" listing price... you need to cast a smaller net for it to be more relevant to your personal situation, and I can help you do this.