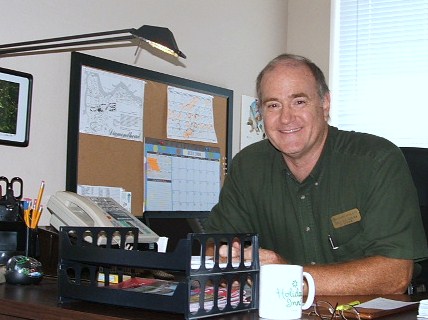 SO, you make that decision that list your beautiful home for sale in the Hot Springs area? As is posted here before, it is not an easy decision...so now... what agency do you list it with?
Lots to choose from in this town. But, as I have said before, bigger is not always better, it is just bigger. Meyers Realty has been doing business continuously in the Hot Springs real estate market since 1961. It is the longest running firm there is. There are "names" out there that began before Meyers...but they went away and then resurfaced.
We are a boutique agency with just a "touch" of clout. Under our roof, with only 9 agents and brokers, there is over 200 years of real estate know how. If it has happened in real estate, chances are that it has happened to one of us. The office is NOT a dog-eat-dog atmosphere. There is a spirit of comraderie and energy that is excellent. We each strive to cooperate and assist in solving each others' challenges. It is so refreshing in this industry.
As a client of Meyers Realty, you do not get lost in a shuffle of "production". You are a person. A CLIENT. NOT just a file number with a possible commission attached to it.
Being a Realtor® is part of being with Meyers. On our small staff, not only are our members active on local committees, members are Board members, hold local and state offices and serve on state and National level committees. Being a Professional Realtor® is serious business here. It's expected.
So when your decision is made to put your home on the market in Hot Springs or the surrounding area, ive me a holler. I think you will be glad you did.